Kestrel DROP D3 Wireless Temperature, Humidity & Pressure Data Logger
Get More Advanced Environmental Monitoring with the DROP D3 Wireless Data Logger
Kestrel DROP D3 Wireless Temperature, Humidity & Pressure Data Logger Overview
The Kestrel DROP D3 is designed to monitor and record a full suite of environmental conditions, including temperature, humidity, heat index, dew point temperature, barometric pressure, density altitude and pressure trend in a variety of indoor, outdoor and industrial applications.
Kestrel DROPs are ideal for monitoring conditions in manufacturing, transportation and shipping, shooting and hunting, facilities management, agriculture, healthcare and pharmaceutical organizations, firefighting, the military field, and recreational and in-home use. Put a DROP virtually anywhere and ensure safe conditions when you can't be there.
Small, Accurate, Rugged and Waterproof
Each DROP measures just 1 x 1.8 x 2.4 inches (24 x 46 mm x 60 mm) and weighs just 1.2 ounces (34 grams). DROP loggers meet military and international standards for water, dust and shock resistance (IP-67 and MIL-STD-810G) and are conveniently equipped with a sturdy D-ring for hanging wherever needed.
Log, View and Share on the Kestrel LiNK App

Kestrel LiNK is the free app that powers the DROP loggers. With Kestrel LiNK on your smart phone or tablet, you can view real-time readings from any DROP logger within wireless range (up to 100' or more line of sight) via Bluetooth® low energy. Each phone or tablet can connect to up to 8 DROP loggers at the same time and store data logs from many more. Min/Max/Average readings are clearly displayed and the data log is viewable as a scrolling graph with detailed data for each logged point. The Kestrel LiNK app also allows adjustment of the logging interval and other settings as well as real-time threshold alerts. Readings can be updated as frequently as every 2 seconds and logging time and date are automatically updated whenever connected to your smart device. You can also send and share real-time and logged environmental data via email, Facebook or Twitter
Requirements:
iOS 6 installed iPhone 4s, iPad 3rd generation or iPod Touch 5th generation – or any later iOS or hardware configuration. Will not work on iPhone 4, 3GS on 3G or any earlier iPad or iPod generation.

Android 4.3 and higher. Works with most Android devices with Bluetooth Smart®, including Samsung Galaxy, Nexus 4, Motorola Droid and other recent generation phones and tablets.
---
American-Made Quality and a Five-Year Warranty
Every Kestrel environmental instrument is designed and built entirely in the USA. Kestrel's history and focus on quality and ruggedness is reflected in the DROP's industry-leading five-year warranty. Kestrel has been building rugged environmental instruments that help people do their jobs more safely and efficiently for more than fifteen years and has built a reputation for reliability one meter at a time.
---
DROP D3 Applications:
Long-Range Shooting
Long-range shooters need some of the most precise calculations in the palm of their hands in order to make extremely accurate shots in a variety of environmental conditions. Know the effects of barometric pressure and density altitude on bullet flight.
Aviation
Constantly changing weather conditions make real-time flight decisions crucial for pilots in small aircraft and helicopters. Prevent takeoff and landing accidents by accurately measuring density altitude and adjusting flight operations depending on the area's high or low density altitude.
Skydiving
Skydivers depend on density altitude to make decisions involving canopy size. Proficient parachutists may select smaller canopy sizes for routine jumps but may actually want to upsize to a larger canopy in high density altitudes. Higher density altitudes may also indicate a faster canopy descent.
---
Which Kestrel DROP is right for me?
Drop-Tested to MIL-STD-810G
Floats
LiNK Wireless Communication to Mobile Devices (Bluetooth low energy)*
Pressure Sensor
Relative Humidity Sensor
Temperature Sensor (Patented External Isolated)
Waterproof to IP67 (3'/1M for 30 minutes)
Battery - 1 x CR2032
Certificate Of Conformity (Spec Sheet)
Instructions
Kestrel LiNK for iOS & Android
The Kestrel LiNK® App for iOS/Android allows you to Wirelessly connect with iOS and Android devices and remotely view real-time environmental data and receive alerts for changing conditions. Available for your Kestrel 5 Series Meter or DROP Logger, Kestrel LiNK also provides easy transfer of the Kestrel's stored data log, a clear graph of all historical data. Alerts can be customized based on temperature, heat index, wind, or other measurements. LiNK enables easy firmware updates of Kestrel 5 series meters.
Data is transmitted wirelessly via Bluetooth® Low Energy within wireless range (100' line of sight– reduced by walls and obstructions). Mobile device and Kestrel must remain within range to trigger alerts.
Learn more about what the Kestrel LiNK app can do for you.
Download from the App Store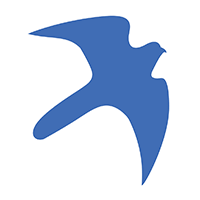 KESTREL LiNK FOR IOS
An application that can be used to view and analyze your Kestrel data on an iOS device.
KESTREL LiNK FOR ANDROID
An application that can be used to view and analyze your Kestrel data on an Android device.
SENSORS
SENSORS
ACCURACY (+/-)
RESOLUTION
SPECIFICATION RANGE
NOTES
AmbientTemperature
0.9 °F
0.5 °C
0.1 °F 0.1 °C
14 to 131°F
-10 to 55 °C
Airflow of 2.2 mph|1 m/s or greater provides fastest response and reduction of insolation effect. For greatest accuracy, avoid direct sunlight on the temperature sensor and prolonged sunlight exposure to the unit in low airflow conditions. Calibration drift is negligible for the life of the product. For further details, see Battery Operational Temperature Limits.
Relative Humidity
2%RH
0.1 %RH
10 to 90% 25°C noncondensing
To achieve stated accuracy, unit must be permitted to equilibrate to external temperature when exposed to large, rapid temperature changes and be kept out of direct sunlight. Calibration drift is typically less than ±0.25% per year.
Pressure
1.5 hPa|mbar
0.044 inHg
0.022 PSI
0.1 hPa|mbar
0.01 inHg
0.01 PSI
25°C/77°F
700-1100 hPa|mbar
20.67-32.48 inHg
10.15-15.95 PSI
Monolithic silicon piezo-resistive pressure sensor with second-order temperature correction. Between 1100–1600 mbar, unit will operate with reduced accuracy. Sensor may not operate above 1600 mbar and can be damaged above 6,000 mbar or below 10 mbar. Calibration drift is negligible for the life of the product.
CALCULATED MEASUREMENTS
MEASUREMENT
ACCURACY (+/-)
RESOLUTION
SENSORS EMPLOYED
Density Altitude
226 ft
69 m
1 ft 1 m
Temperature, Relative Humidity Pressure
Dew Point
3.4 °F
1.9 °C
15-
95% RH. Refer to Range for Temperature Sensor
0.1 °F
0.1 °C
Temperature, Relative Humidity
Heat Index
7.1°F
4.0°C
0.1 °F
0.1 °C
Temperature, Relative Humidity
THI (NRC)
1.5 °F
0.8 °C
0.1 °F
0.1 °C
Temperature, Relative Humidity
THI (Yousef)
2.3 °F
1.3 °C
0.1 °F
0.1 °C
Temperature, Relative Humidity
Wet Bulb Temperature - Psychrometric
3.2 °F
1.8 °C
0.1 °F
0.1 °C
Temperature, Relative Humidity Pressure
ADDITIONAL PRODUCT INFO
Response Time & Display Update
Display updates every 1 second. After exposure to large environmental changes, all sensors require an equilibration period to reach stated accuracy. Measurements employing RH may require longer periods particularly after prolonged exposure to very high or very low humidity. WBGT requires about 8 minutes to reach 95% accuracy and about 15 minutes to reach 99% accuracy after exposure to large environmental changes.
Data Storage
Logged history stored for every measured value. Auto-store interval settable from 2 seconds to 12 hours*, overwrite on or off. D1: >13,000 data points, D2: >7,000 data points, D3: >6,000 data points.
Bluetooth® Data Connect Option
Wireless range up to 100ft|30m. Compatible with Kestrel LiNK app for iOS (model 4s and later) and select Android products (Android 4.3 and higher) (See website for complete list of compatible 3rd party apps).
Certifications
CE certified, RoHS, FCC, IC tested and WEEE compliant. Individually tested to NIST-traceable standards.
Origin
Designed and manufactured in the USA from US and imported components. Complies with Regional Value Content and Tariff Code Transformation requirements for NAFTA Preference Criterion B.
Battery
User-replaceable CR2032 (included).
Shock Resistance
MIL-STD-810g, Transit Shock, Method 516.6 Procedure IV; unit only; impact may damage replaceable impeller.
Sealing
Waterproof (IP67 and NEMA-6)
Battery Operational Temperature Limits
0° F to 140 ° F | -18 °C to 60°C Measurements may be taken beyond the limits of the operational temperature range of batteries by maintaining the unit within the operational range and then exposing it to the more extreme environment for the minimum time necessary to take reading.
Storage Temperature
-22.0 °F to 140.0 °F | -30.0 °C to 60.0 °C.
Size & Weight
2.4 x 1.8 x 0.9 in | 6 x 4.5 x 2.3 cm 1.2oz | 34g (Lithium battery included)
---
---
Model and SKUs: Kestrel DROP D3 - Part # 0730TAN, 0730RED, 0730BLU
---
Visit our support page for FAQ's and more.
Other Items you Might Consider