Kestrel Weather Spotter Kit
was
$652.00
Special Price
$539.00
This special Weather Spotter kit is perfect for monitoring your current weather conditions and logging past conditions.
Kestrel Weather Spotter Kit Overview
The Ultimate Field Toolkit for Weather Watchers & Storm Chasers!
Everything you need to measure, track, and document environmental conditions – from backyard microclimates to extreme weather events. With this portable monitoring kit, it's easy to view real-time conditions and chart trends for forecasting and data analysis.
You can also view, save, and share weather data remotely on a mobile device with the FREE Kestrel LiNK app.
This kit includes all of the following:
There is room in the case for an additional DROP datalogger. Add an optional DROP datalogger to ensure you are able to get all of the measurements that you need:
DROP D1 ($69): Temperature
DROP D2 ($99): Dew Point Temperature, Heat Stress Index, Relative Humidity, Temperature
DROP D3 ($129): Density Altitude, Dew Point Temperature, Heat Stress Index, Pressure Trend, Relative Humidity, Station Pressure (Absolute Pressure), Temperature
Kestrel LiNK for iOS & Android
The Kestrel LiNK® App for iOS/Android allows you to Wirelessly connect with iOS and Android devices and remotely view real-time environmental data and receive alerts for changing conditions. Available for your Kestrel 5 Series Meter or DROP Logger, Kestrel LiNK also provides easy transfer of the Kestrel's stored data log, a clear graph of all historical data. Alerts can be customized based on temperature, heat index, wind, or other measurements. LiNK enables easy firmware updates of Kestrel 5 series meters.
Data is transmitted wirelessly via Bluetooth® Low Energy within wireless range (100' line of sight– reduced by walls and obstructions). Mobile device and Kestrel must remain within range to trigger alerts.
Learn more about what the Kestrel LiNK app can do for you.
Download from the App Store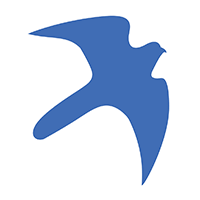 KESTREL LiNK FOR IOS
An application that can be used to view and analyze your Kestrel data on an iOS device.
KESTREL LiNK FOR ANDROID
An application that can be used to view and analyze your Kestrel data on an Android device.
Kestrel LiNK for Windows and MAC
Kestrel LiNK for Windows and MAC provides a desktop solution for data retrieval and export as well as firmware updates. Expanded connectivity options allow you to wirelessly connect LiNK enabled Kestrel 5 Series Meters, using the optional LiNK USB Dongle , or make a wired USB connection with non-LiNK Kestrel 5 Meters using the USB Data Transfer Cable.
Visit our support page for FAQ's and more.
Other Items you Might Consider