Kestrel Concrete Pro Jobsite Weather Kit
was
$541.00
Special Price
$459.00
Prevent costly plastic shrinkage cracking with this portable jobsite weather monitoring kit! The Kestrel Concrete Pro Jobsite Weather Kit includes the Kestrel 5200 Professional Environmental Meter with LiNK, Rotating Vane Mount, and Portable Mini Tripod with Extension Rod.
Kestrel Concrete Pro Jobsite Weather Kit Overview
Summary of the Kestrel Concrete Pro Jobsite Weather Kit
Included in this exciting bundle:
Plastic shrinkage cracks are the result of a combination of factors such as air and concrete temperature, relative humidity, and wind speed at the surface of the concrete. Plastic shrinkage cracking can occur in hot, mild, and even cold weather, but it is more than a surface problem. The costly consequences of cracking can run deep - right into a contractor's pockets and have lasting impact.
Costly Consequences of Cracking
Repair work & materials
Damage to reputation
Business loss
Expensive litigation
Knowing real-time onsite weather conditions puts contractors in the driver's seat with the ability to make adjustments before they become costly problems.
The Kestrel Concrete Pro Jobsite Weather Kit makes it easy for concrete construction professionals to quickly obtain critical jobsite weather data.
Lightweight, portable and simple set-up – can be used wherever readings are needed at the jobsite
Automatic Evaporation Rate Calculation based on ACI nomograph – no more charts or inaccurate guesswork
Comprehensive data-logging and extensive storage capabilities – document all job conditions to demonstrate compliance with protocol and protect against litigation
LiNK Wireless Bluetooth® Technology – view current and logged data and share job reports with the free Kestrel LiNK app on your mobile device
LiNK App Alerts – receive customizable alerts on a mobile device when changing weather conditions could pose a problem
"The best way to avoid aesthetic and durability concerns related to plastic shrinkage cracks is to understand the susceptibility of the concrete mixture to cracking, monitor the jobsite conditions and take the necessary actions to minimize rapid moisture loss from the surface of the concrete."
-ForConstructionPros.com
About the Kestrel 5200 Professional Environmental Meter

The Kestrel 5200 offers advanced calculators and readings that are unique in the portable meter market and are designed to make your job easier. In addition to measuring current environmental conditions, the Kestrel 5200 tracks and logs over 10,000 sets of time-stamped data. Your data log can be transferred to a iOS/Android wirelessly with the LiNK wireless communication option and Kestrel LiNK app, or to a Windows or Mac computer.
Measurements include: Air Density | Air Flow (CFM) | Altitude (Barometric) | Barometric Pressure | Delta-T | Density Altitude | Dew Point Temperature | Evaporation Rate | Heat Stress Index | Humidity Ratio | Relative Air Density | Relative Humidity | Station Pressure (Absolute Pressure) | Temperature | Wet Bulb Temperature (Psychrometric) | Wind Chill | Wind Speed/Air Speed
Engraving Note: Please make sure that everything is spelled correctly, as your engraved product cannot be returned. All sales are final on engraved products. Add 2 business days to all engraving orders.
Backlight - Switchable White/Red
Battery Life Indicator
Data Log Graph View
Date & Time
Drop-Tested to MIL-STD-810G
Floats
Integrated Flip Open Impeller Cover
Intuitive Tactile Up/Down/Enter Keypad
LiNK Wireless Communication to Mobile Devices (Bluetooth low energy)*
Minimum/Maximum/Average Reading
Pressure Sensor
Relative Humidity Sensor
Temperature Sensor (Patented External Isolated)
Waterproof to IP67 (3'/1M for 30 minutes)
* Applies to LiNK models only
Battery - 1 x AA
Certificate Of Conformity (Spec Sheet)
Instructions
Lanyard
Protective Drawstring Pouch
Kestrel LiNK for iOS & Android
The Kestrel LiNK® App for iOS/Android allows you to Wirelessly connect with iOS and Android devices and remotely view real-time environmental data and receive alerts for changing conditions. Available for your Kestrel 5 Series Meter or DROP Logger, Kestrel LiNK also provides easy transfer of the Kestrel's stored data log, a clear graph of all historical data. Alerts can be customized based on temperature, heat index, wind, or other measurements. LiNK enables easy firmware updates of Kestrel 5 series meters.
Data is transmitted wirelessly via Bluetooth® Low Energy within wireless range (100' line of sight– reduced by walls and obstructions). Mobile device and Kestrel must remain within range to trigger alerts.
Learn more about what the Kestrel LiNK app can do for you.
Download from the App Store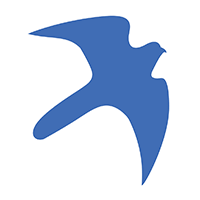 KESTREL LiNK FOR IOS
An application that can be used to view and analyze your Kestrel data on an iOS device.
KESTREL LiNK FOR ANDROID
An application that can be used to view and analyze your Kestrel data on an Android device.
Kestrel LiNK for Windows and MAC
Kestrel LiNK for Windows and MAC provides a desktop solution for data retrieval and export as well as firmware updates. Expanded connectivity options allow you to wirelessly connect LiNK enabled Kestrel 5 Series Meters, using the optional LiNK USB Dongle , or make a wired USB connection with non-LiNK Kestrel 5 Meters using the USB Data Transfer Cable.
Visit our support page for FAQ's and more.
Other Items you Might Consider