The Effects of Wind and Weather for Archery and Bow Hunting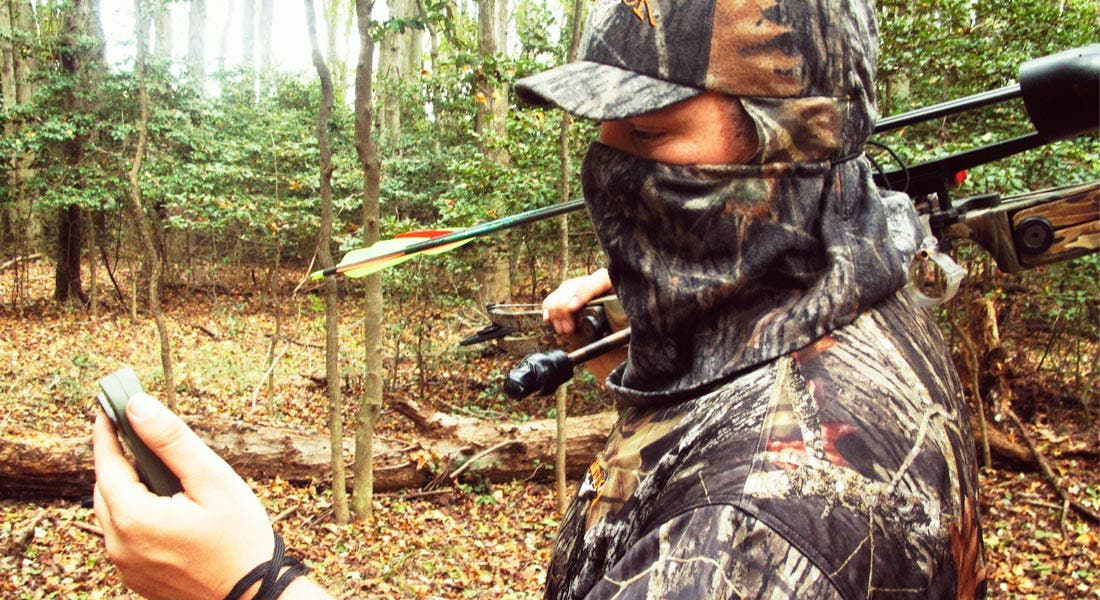 Pulling back on your bow, you aim at your trophy whitetail anticipating the perfect shot. Whether your tool of choice is longbow or a crossbow, wind and weather matter when it comes to this sport of significant skill. We're sharing some insight on how you can use Kestrel Weather Meters to stay on top of your archery and bow hunting game!
Working with Wind for Better Hunting
While wind might seem like the enemy when using a light bow, the key is really to be aware of conditions and plan accordingly. When you're worried about wind speed while you're on the hunt, keep the following advice in mind:
Be aware of the weight of your arrow. The lighter the arrow, the easier it is for the arrow to go off-course from your target.
Consider the poundage you're working with. Heavier poundage makes the bow travel faster.
Determine the best distance for the shot. An arrow that is traveling a long distance can become more susceptible to wind change at a moment's notice.
When it comes to hunting season for archery and bow hunting, it's important to know that animals may be less active during windy weather. This is because they have a difficult time picking up a sense of danger and resort to hiding until high winds pass. Of course, bringing your Kestrel along with you makes it easy to check wind conditions and scout for a prime location.
Understanding Airstreams
Airstream can impact the way that an arrow shoots, whether it's lateral movement (sideways) or downwind. Virtually no air movement still matters during archery and bow hunting.
The force that an arrow recognizes, other than gravity, is whatever is aligned at the point of the arrow. With air mass, it moves laterally in relation to the target. To minimize wind drift, you'll want to shoot an arrow that comes from the bow at high velocity and maintains that through its flight downrange.
While this is great information, it won't do you much good if you aren't tracking wind speed during bow hunting and archery. While you can check the weather app on your phone, it won't provide the most accurate, down-to-the-minute details of wind speed and even wind direction. There is a range of Kestrel meters to choose from that offer different measurements to best suit your needs.
Better Archery and Bow Hunting with Kestrel Weather Meters
Kestrel weather meters are the most accurate and reliable measuring devices on the market for wind speed. These meters fit perfectly into your pocket and conveniently accompany you during your bow hunting and archery expeditions. You'll find readings such as minimum/maximum/average, crosswind, headwind/tailwind, digital compasses, and data logging to compare notes with wind velocity vs. accuracy.
Our selection of Kestrel weather meters provide the best there is for tracking wind speed and many other elements, including wind chill, temperature, barometric pressure, and more. Find out for yourself how weather and wind speed can work to your advantage with the help of Kestrel meters.