Interview with the 2019 King of 2 Miles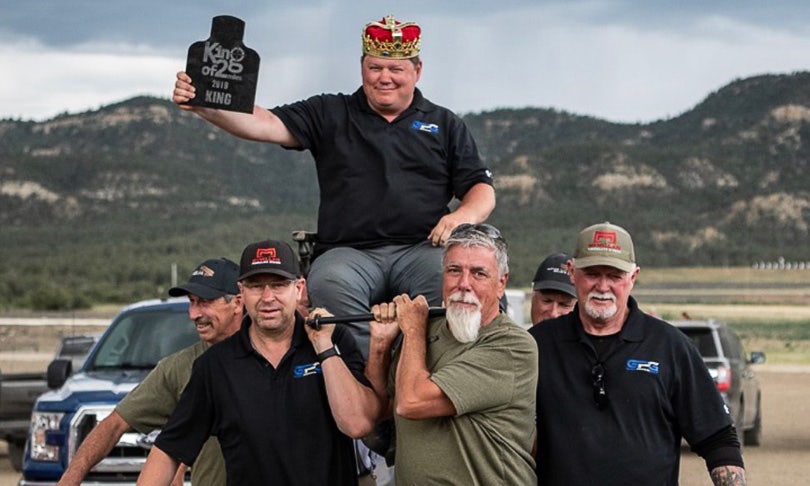 In this article, we hear from the reigning champion of King of 2 Miles, Paul Phillips, captain of Team Global Precision Group (GPG). Some of the best ELR shooters in the world come to compete every year for the chance to earn the KO2M title. Here Paul shares what it's all about and what the match experience was like.
Ko2M Highlights the Growing Interest in Extreme Long Range Shooting
The King of 2 miles started in 2015. It's an annual event taking place in July of every year at the Whittington center in Raton, NM. Each year the event has grown and this year we had 80 shooters selected out of 180 that registered.
We shoot steel plates from 1500-3500 yards. To date, only five teams have connected at 2 miles. Over the years, we are seeing a big improvement in the amount of people hitting plates at extended ranges.
There are several calibers that have performed well at the K02M. However, to date the only calibers to record impact at 2 miles have been 375CT and 416Barrret.
Preparing for the Match
This year I brought my new team, Global Precision Group, with Derek Rodgers and Mark Lonsdale. Before this event, we went to 2 practice sessions to work on our Ballistics and teamwork. We learned a lot about team dynamics, spotting, and reading the wind, and made lots of changes.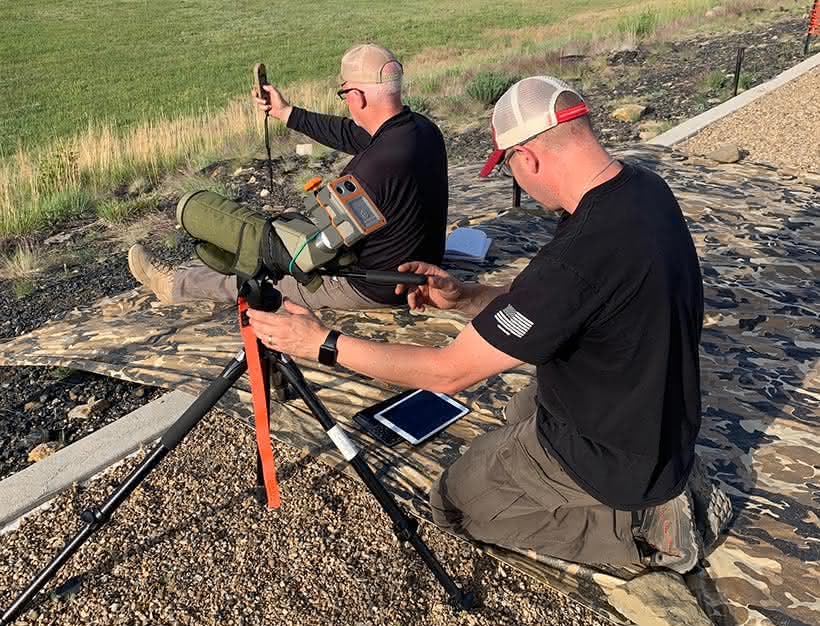 Probably one of the biggest things learned over the years and is the most underestimated skill is spotting. Sometimes it's very difficult to see the trace and impacts at ranges beyond 2000 yards. If you don't see an impact then you're shooting blind. If you miss the plate 3 times, you're done and may not make the finals.
Another skill set is understanding how to use your Kestrel to see how the environmental changes affect your ballistic solutions. You need to keep the Kestrel on you at all times and track everything as things change. A spike in temp can give you more velocity. You need to track all of this and have an accurate solution before you shoot.
Wind always plays a huge role especially for making the first round impacts which gives you maximum points. You need to practice in winds and learn your bullet's behavior.
Team GPG does their homework the day before a match to learn the environment, the location of the plates, and the exact ranges.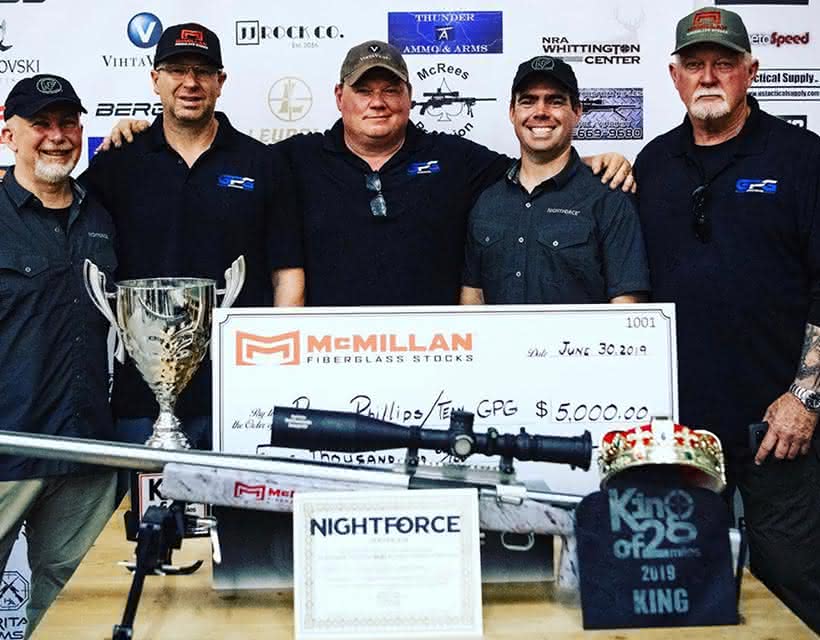 Thank you Kestrel 5700 Elite with Applied Ballistics. We share the crown with you.
Team GPG together placed 1st, 3rd and 4th.
Paul Phillips 1st
Derek Rodgers 3rd
Mark Lonsdale 4th
When you work together as a team and focus on the important fundamentals you can achieve great things!