Indoor composting became a popular hobby during lockdown as people spent more time at home. Indoor composting can be a great option for people without a yard, so even renters and city dwellers can get in on this trend. What is so great about indoor composting? Keep reading to learn more about how to start indoor composting with the Kestrel DROP D2 Wireless Temperature and Humidity Data Logger.
Why choose indoor composting?
One of the great things about an indoor compost bin is that it can be done year-round and can be started during any season. This helps maximize the amount of food and kitchen scraps that you can compost and reduce waste.
Indoor composting is also great for small spaces and people with large lawns. Small bins can be stored on a kitchen counter, in a cabinet, in a closet, or in a basement.
Compared to indoor composting, outdoor composting is more labor-intensive and works for fewer people. Outdoor compost piles need a lot of space. They also need to be shielded from direct sunlight and heavy rain, and insulated with protective coverings during cold months.
"I have an indoor Japanese-style composting set up. I mostly use it to compost things like orange rinds, citrus peels, and kitchen scraps. I've been using the Kestrel DROP D2 data logger to measure the compost conditions and the Kestrel LiNK app to view and monitor the conditions on my phone."

– Dana, Kestrel customer
Why should you monitor your indoor compost?
Indoor composting works best at temperatures ranging between 40 to 80 degrees Fahrenheit with a moisture content between 40-60%. It is important to regularly monitor your compost pile to optimize the breakdown process.
The Kestrel DROP D2 data logger is the perfect tool to measure the compost conditions. The data logger is the most robust, easy-to-use device of its kind that comes with a corresponding mobile app, making data monitoring easier than ever. Use the Kestrel LiNK app to view and monitor the conditions on your smartphone.
Gone are the days of needing to dig into your compost pile with your hands to test the temperature and moisture. Just set up the wireless data logger and monitor your compost remotely from the convenience of the Kestrel LiNK app.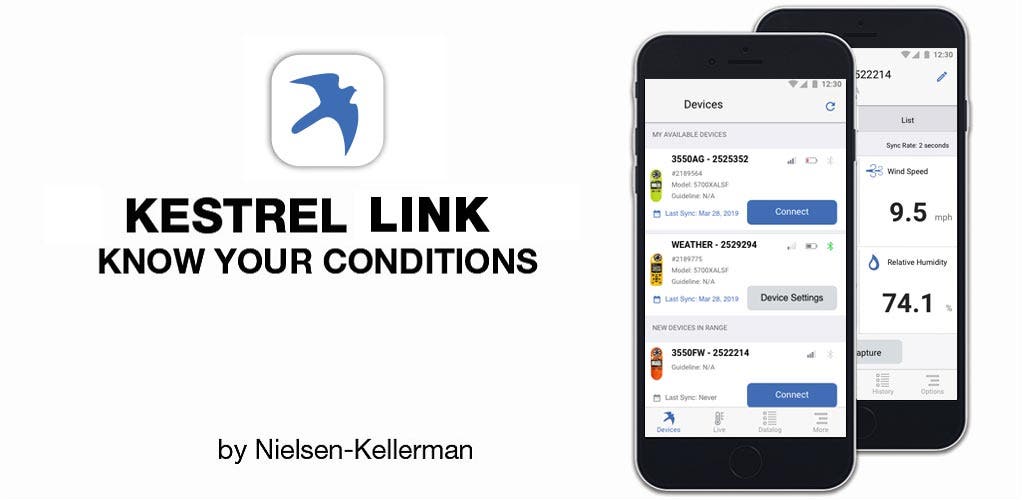 Simply check the app and to get granular detail about the health of your compost pile. Collect historical logs and trends on your compost pile. Learn when the temperature starts increasing, see when you need to turn your compost, and keep tabs on the aerobic activity of the bacteria.
Learn more about the Kestrel LiNK App
How to get started with aerobic composting
Your compost bin should contain about three parts brown matter (newspaper, cardboard, dead leaves) and one part green matter (kitchen scraps, plant bits, etc.).
Fill the bin 1/3 of the way with your brown matter, dampen it, and hand toss then layer with a cup of garden soil
Bury your compost-safe food scraps and other organic waste in the soil
Compost Safe Matter includes:
Raw fruits and vegetables (flesh and peels)
Houseplants
Grass clippings
Coffee grounds
Tea leaves
Enjoy turning your trash to nutrient-rich treasure through indoor composting.