Catching up with Kestrel Precision Shootout winner Dave Preston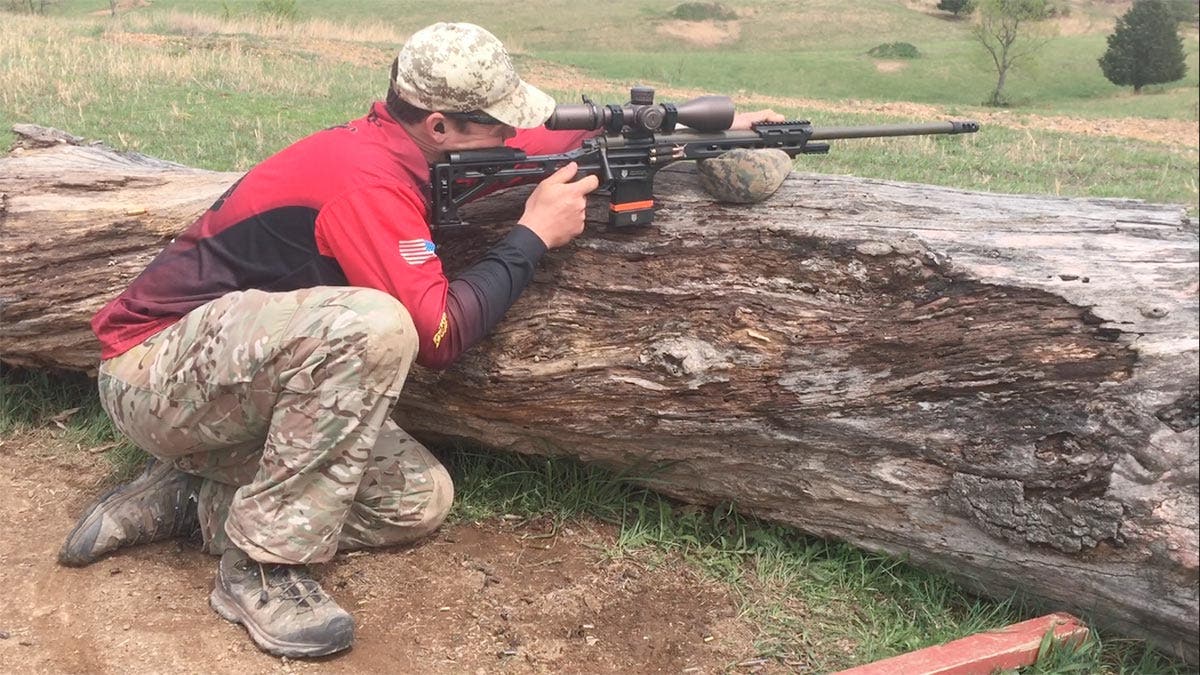 This past April Kestrel Ballistics was once again the title sponsor of the Kestrel Precision Shootout at Peacemaker National Training Center in Gerrardstown, WV. A few new wrinkles were added to the competition this year, including a charity shoot on zero day benefiting AmericanSnipers.org. Over $3,000 was raised, a true testament to the kindness and generosity of the PRS community.
Over 100 competitors stuck it out through the harsh conditions, and Dave Preston took home the top prize (and a sweet new trophy) with a score of 142. We caught up with Dave to ask a few questions about the match - see what he had to say!
Kestrel Ballistics: How long have you been shooting, and how long have you been involved with PRS?
Dave Preston: I've been shooting something since I was old enough to hold a rifle. I started long distance shooting in 2009 with a .308 and started competing in smaller sniper matches shortly after. My first PRS match was the GAP Grind at K&M in 2013.
KB: What's in your gear bag on match day? What piece of kit couldn't you do without?
DP: My gear bag is pretty simple. The less you have, the less confusing you can make it.
Rear bag
Larger bag for positional
Sling
Wind puffer
Kestrel
Rail mounted data card holder
Long bipods
The one thing I couldn't do without is my rear bag. I use it for everything including barricades. Most of the time I can make it through an entire match without using any other bag.
KB: What were you shooting on match day?
DP: Surgeon Scalpel 6.5x47, Masterpiece Arms BA Chassis, Vortex Gen2 Razor - EBR2C, Hawk Hill Barrel, Area 419 Muzzle Brake, Berger 140 Hybrids
KB: What was your favorite stage at the Kestrel Precision Shootout?
DP: My favorite stage was the Kestrel Barricade. The target was an IPSC at 906 yards and I was able to figure out the wind on the first shot and had 9 hits out of 10 shots.
KB: What did you find to be the most challenging aspect of the KPS?
DP: The most challenging part of the match was the wind. It was very switchy and would change multiple times during the stage. It was frustrating starting the stage holding right, and finishing holding left!
KB: What do you see for the future direction of PRS and long range shooting as a whole?
DP: The sport has grown very rapidly since I first got into it. Lots of newer shooters getting hooked like I did. It has become very competitive and the level of talent has dramatically gone up. I would really like this sport to become as big as 3 gun and a few of the other shooting sports.