Becoming the Predator: How to Use Kestrel Meters to Hunt Predators and Varmints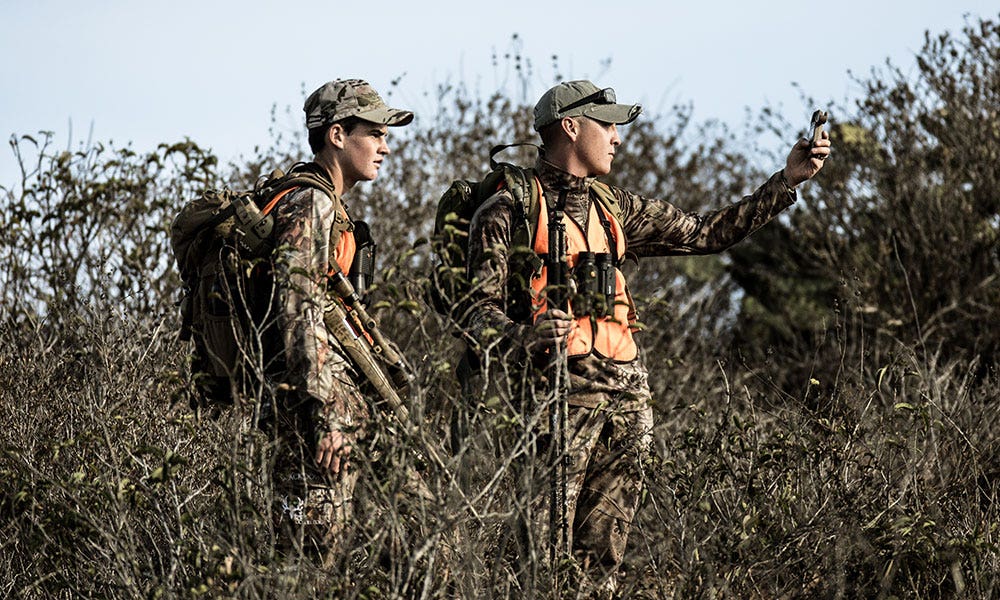 You can't control the weather on your hunt, but you can plan around it for success. Kestrel Weather Meters can give you a heads up on ground conditions to help you decide if you should head out with your calls or stay home.
Wind and weather influence animal activity and movement in different ways. Predatory animals such as coyotes are highly intelligent and adaptable animals, making them more difficult to hunt than other types of game. Even the smallest varmints such as squirrels, rabbits, and feral hogs pose their own challenges to hunters of every skill level. The good news is that being prepared and staying a step ahead of these animals can help improve your hunting success no matter the time of year. The Kestrel 2700 gives you all of the environmental data and ballistics calculations you need to make it a long-range one-shot hunt.
Knowing Your Wind Conditions
Whether you're hunting hog in Texas or tracking coyotes in Canada, knowing the weather conditions right at your exact location will give you the advantage.
One of the problems of hunting predatory animals is their keen sense of smell. According to NRA American Hunter, some hunters claim that coyotes pick up their scent from 350 yards away.
One way for your scent to carry directly in the path of a predatory animal is by way of wind. Being aware of which way the wind is blowing will help you properly plan your position to remain hidden.
There are also three ways that you can hunt predatory and varmint animals in the wind: hunting into the wind, crosswind, and hunting with the wind.
Hunting with the wind:
When the wind is over 20 mph, it's time to hunt downwind. This allows your sound to carry downwind but the drawback is that your scent will carry with it.
Hunting in the crosswind:
Wind speeds between 10-20 mph is ideal for a crosswind hunting setup. It allows the wind to mask your scent to an extent but your sound may carry in this situation.
Hunting into the wind:
This is one of the most common approaches. The wind helps to carry your scent away from animals, although predatory animals can be a bit more difficult to trick with this method because sound carries.
It's no secret that the wind is an important determining factor of how successful you'll be in hunting predators and varmints. The Kestrel meter is the perfect device for tracking wind speed and direction, providing real-time readings that won't leave you guessing.
Precipitation and barometric pressure are two other key influencers when hunting predators and varmints. With barometric pressure, animals such as coyote may become more or less active during warm fronts, cold fronts, and impending storms.
In terms of precipitation, you might want to keep an eye on the sky (or your Kestrel meter!) before stepping foot onto your favorite hunting ground. According to Outdoor Life, dry weather is best for coyote hunting.
Kestrel Weather Meter: The Most Reliable Weather Meter
Tracking weather and hunting predators just got easier with Kestrel weather meters. Find the ideal weather meter for your needs, beginning with our Kestrel 3500NV or Kestrel 5500 that provide environmental measurements or the Kestrel Ballistics line of weather meters that have built-in ballistics calculators for long-range shooting.